Buckets of Freshly Picked Flowers
Perfect for creative brides and grooms who want to do their own arranging or people who just want some loveliness in their life!
Available from April to October, for collection from our premises in Five Ashes.
The specific varieties in the mixed buckets will depend on what is in season and the weather etc - please contact us for our monthly list.
We cannot guarantee the inclusion of specific blooms but will always try and include preferred varieties where possible. Please give us at least 72 hours notice as all flowers are picked to order.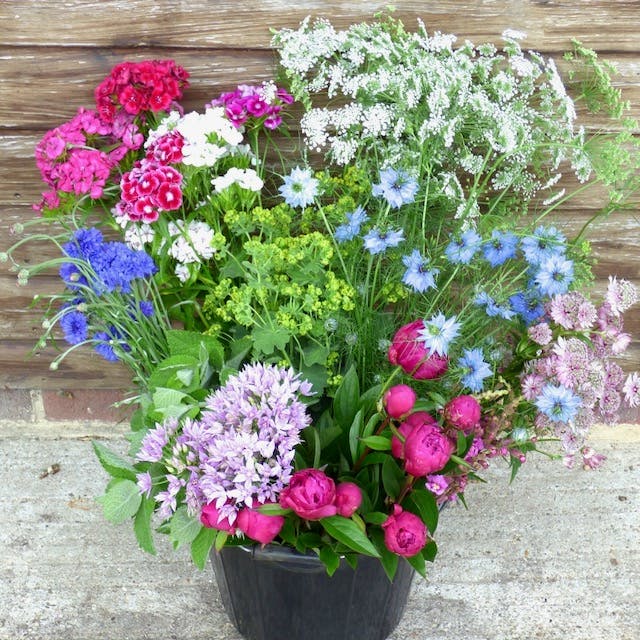 Mixed Bucket of Flowers and Foliages - Cool Tones
100 stems of flowers and foliages - A balanced mix of focal flowers, filler flowers and foliages
A mixture of complementary cool spectrum colours, to include pinks, blues, whites, mauves and greenery
Sufficient for 12-15 jam jars or 5-7 kilner jar sized arrangements
£75 (or £70 if you use your own container/return ours)
Contact to order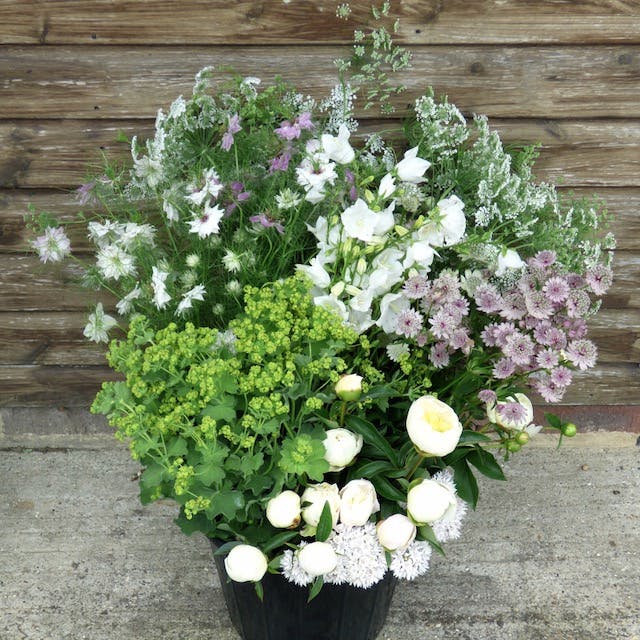 Mixed Bucket of Flowers and Foliages - Whites and Greens
100 stems of flowers and foliages - a balanced mix of focal flowers, filler flowers and foliages
Whites, ivories and greens
Sufficient for 12-15 jam jars or 5-7 kilner jar sized arrangements
£75 (or £70 if you use your own container/return ours)
Sold Out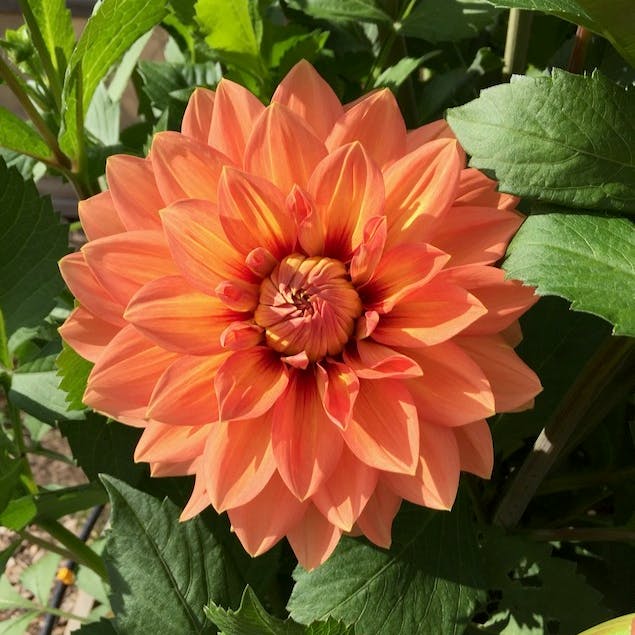 Mixed Bucket of Flowers and Foliages - Bright Colours
100 stems of flowers and foliages - a balanced mix of focal flowers, filler flowers and foliages
A mix of vibrant tones, including oranges, yellows, pinks, blues, reds and greens
Sufficient for 12-15 jam jars or 5-7 kilner jar sized arrangements
£75 (or £70 if you use your own container/return ours)
Sold Out