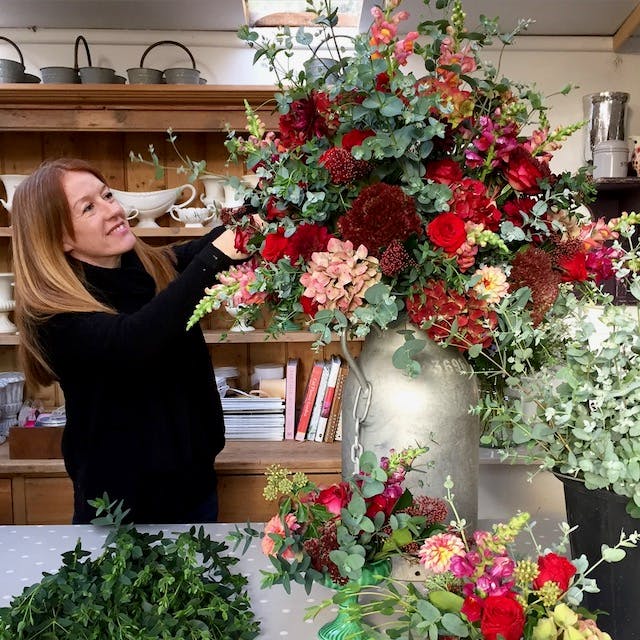 The Homegrown Flower Company was started in 2007 by Zelie following a move from Brighton to a ramshackle house on an overgrown plot of land in the East Sussex countryside. A passion for gardening and being connected to nature and the seasons was ignited and led to the establishment of a small cut flower area and a foray into selling flowers at local markets.
Over the years the little cut flower garden was developed into a field full of flowers which now supplies thousands of stems to our customers every year.
We specialise in creating beautiful, romantic and wild designs for weddings and events which celebrate the beauty and magic of nature and the changing seasons.
Sustainability is at the heart of everything we do. In these times of concern for our climate and the environment it is very heartening to see a resurgence of the British cut flower industry and an interest in buying locally produced blooms.
What could be nicer than knowing that the flowers you buy aren't flown half-way across the world in a fridge but have travelled just a few miles up the road and have been grown and nurtured how nature intended? Not only that, but they are infinitely more characterful and beautiful than their mass-grown cousins. Unlike flowers that have to travel across continents they haven't had the scent bred out of them or come swathed in cellophane in soulless identically-sized bunches.
We are proud to be able to state that our flowers are all grown on organic principals without the use of harsh chemicals. We grow many nectar rich flowers to provide pollinators with food and practice "no dig" soil management to keep water use to a minimum.
Zelie Billins x